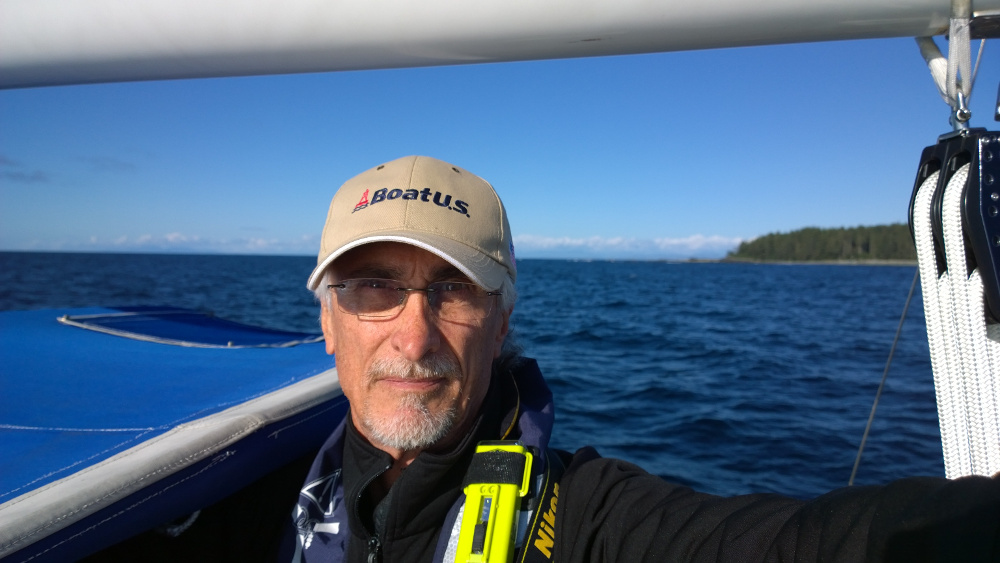 John Brownlow, a member living in the United States, owns a Victory 48 (Trintella V). John lives in Seattle, Washington, in the west of the US. He went on a, mostly solo, trip to the top north part of Vancouver Island in the summer of 2015. The island is along the coast of Canada. It is 32.134 sq. km, 454 km long and 100 km wide and it is the largest island on the west coast of North-America. Comparison: The Netherlands is 41.500 sq. km.
The journey
It would be wise to keep a map of the area close while reading the next part. From his home port of Bainbridge Island (opposite Seattle) John sailed north through Puget Sound and the Admiralty Inlet to the San Juan Islands. Next he went to Victoria, British Columbia, Canada to take care of custom formalities. After that he went further north to Sidney, Canada and Salt Spring Island. Keep going to the Canadian Gulf Islands and via Dodd Narrows to Nanaimo where he crossed the Georgia Strait, on towards Desolation Sound.
Gorgeous
John feels this is 'a gorgeous part of the world'. There are countless islands, deep Fjords and sky high peeks with many shielded bays for anchorage. After catering in Campbell river he continued his journey via Discovery Passage, Johnstone Strait and the Goletas Channel. Eventually he reached Cape Sutil, the northernmost point of Vancouver Island on 20 September 2015. Due to his boat insurance being limited to three and a half months for the west coast (The Pacific) he has to return from there. He passed the amazing Broughton Archipel and returned via the Desolation Sound. In total he had been sailing for 39 days and moored for 29 nights. He travelled a total distance of 1350 miles and said that this region is great for chartering with a yacht. Our members can contact him if they would like any more information.